This Week at Fiction Week


New this week at FictionWeek:


The longlist for this year's National Book Award for fiction has just been announced. The nominees are:

Chain-Gang All-Stars by Nana Kwame Adjei-Brenyah, Temple Folk by Aaliyah Bilal, Ponyboy by Eliot Duncan, This Other Eden by Paul Harding, Loot by Tania James, Night Watch by Jayne Anne Phillips, A Council of Dolls by Mona Susan Power, The End of Drum-Time by Hanna Pylväinen, Blackouts by Justin Torres, Holler, Child by LaToya Watkins,

The finalsts for this year's National Book Critics Circle Award for fiction have been announced. They are:

Dr. No by Percival Everett, A New Name: Septology VI-VII by Jon Fosse, All the Lovers in the Night by Mieko Kawakami , Bliss Montage: Stories by Ling Ma , and The Furrows by Namwali Serpell,

The National Book Award Committee has announced that the winner of this year's fiction award is a debut novel, The Rabbit Hutch by Tess Gunty

The Booker Prize for fiction has been announced. It is The Seven Moons of Maali Almeida by Shehan Karunatilaka.

The Nobel Prize in literature has been awarded to French writer Annie Ernaux.

The finalists for this year's National Book Award for fiction have just been announced. The nominees are:

The Rabbit Hutch by Tess Gunty, The Birdcatcher by Gayl Jones, The Haunting of Hajji Hotak and Other Stories by Jamil Jan Kochai, All This Could Be Different by Sarah Thankam Mathews, The Town of Babylon by Alejandro Varela,

The Nobel Prize in literature has been awarded to the novelist Abdulrazak Gurnah.

The finalists for this year's National Book Award for fiction have just been announced. The nominees are:

Cloud Cuckoo Land by Anthony Doerr, Matrix by Lauren Groff, Abundance by Jakob Guanzon, Zorrie by Laird Hunt, The Love Songs of W. E. B. Du Bois by Honorée Fanonne Jeffers, The Prophets by Robert Jones, Jr., Intimacies by Katie Kitamura, The Souvenir Museum: Stories by Elizabeth McCracken, Hell of a Book by Jason Mott, and Bewilderment by Richard Powers.

The Booker prize short list for this year has just been announced. The nominees are:
A Passage North by Anuk Arudpragasam , The Promise by Damon Galgut, No One Is Talking About This by Patricia Lockwood, The Fortune Men by Nadifa Mohamed, Bewilderment by Richard Powers, and Great Circle by Maggie Shipstead.

The Booker prize long list for this year has just been announced. The nominees are:
A Passage North by Anuk Arudpragasam , Second Place by Rachel Cusk, The Promise by Damon Galgut, The Sweetness of Water by Nathan Harris, Klara and the Sun by Kazuo Ishiguro, An Island by Karen Jennings, A Town Called Solace by Mary Lawson, No One Is Talking About This by Patricia Lockwood, The Fortune Men by Nadifa Mohamed, Bewilderment by Richard Powers, China Room by Sunjeev Sahota, Great Circle by Maggie Shipstead, and Light Perpetual by Francis Spufford.

This year's Pulitzer Prize for fiction has been awarded to Louise Erdrich for her novel The Night Watchman.
The Booker International prize for translated fiction has been announced. The finalists are:
At Night All Blood is Black by David Diop, translated from French by Anna Moschovakis, The Dangers of Smoking in Bed by Mariana Enríquez, translated from Spanish by Megan McDowell, When We Cease to Understand the World by Benjamín Labatut, translated from Spanish by Adrian Nathan West, The Employees by Olga Ravn, translated from Danish by Martin Aitken, and In Memory of Memory by Maria Stepanova, translated from Russian by Sasha Dugdale, and The War of the Poor by Éric Vuillard, translated from French by Mark Polizzotti.
The winner of the PEN/Faulkner Award for Fiction winner has been announced. This year's winner is Sea Monsters by Chloe Aridjis.
The winner of the this year's National Book Award for fiction is Interior Chinatown by Charles Yu.
The finalists for the PEN/Faulkner Award for Fiction have been announced. They are:
Sea Monsters by Chloe Aridjis, Where Reasons End by Yiyun Li, The Night Swimmers by Peter Rock, We Cast a Shadow by Maurice Carlos Ruffin, and On Earth We're Briefly Gorgeous by Ocean Vuong.
The winner of the National Book Critics Circle Award for fiction is Everything Inside (Stories) by Edwidge Danticat.
The finalists for the National Book Award for fiction have been announced. They are:
Leave the World Behind by Rumaan Alam, A Children's Bible by Lydia Millet, The Secret Lives of Church Ladies by Deesha Philyaw, Shuggie Bain by Douglas Stuart, and Interior Chinatown by Charles Yu.
The Booker award for fiction has been announced, and this time it goes to a debut novelist. The winner is Shuggie Bain by Douglas Stuart, a Scottish author who lives in New York City.
The Nobel Prize In Literature has been Awarded To U.S. Poet Louise Glück.
The National Book Award for Fiction longlist has been announced. The nominees are:
Leave the World Behind by Rumaan Alam, The Index of Self-Destructive Acts by Christopher Beha, The Vanishing Half by Brit Bennett, If I Had Two Wings by Randall Kenan, A Burning by Megha Majumdar, A Children's Bible by Lydia Millet, The Secret Lives of Church Ladies by Deesha Philyaw, Shuggie Bain by Douglas Stuart, The Great Offshore Grounds by Vanessa Veselka, and Interior Chinatown by Charles Yu.
The Booker shortlist has been announced (and it does not include either of the most notable longlist nominees, Hilary Mantel and Anne Tyler). The shortlist nominees are: The New Wilderness by Diane Cook, This Mournable Body by Tsitsi Dangarembga, Burnt Sugar by Avni Doshi, The Shadow King by Maaza Mengiste, Shuggie Bain by Douglas Stuart, and Real Life by Brandon Taylor,
The Booker longlist has been announced. The nominees are: The New Wilderness by Diane Cook, This Mournable Body by Tsitsi Dangarembga, Burnt Sugar by Avni Doshi, Who They Was by Gabriel Krauze, The Mirror & The Light by Hilary Mantel, Apeirogon by Colum McCann, The Shadow King by Maaza Mengiste, Such a Fun Age by Kiley Reid, Real Life by Brandon Taylor, Redhead by The Side of The Road by Anne Tyler, Shuggie Bain by Douglas Stuart, Love and Other Thought Experiments by Sophie Ward, and How Much of These Hills is Gold by C Pam Zhang.
The Pulitzer Prize for fiction has been announced. It goes to Colson Whitehead for his novel The Nickel Boys. He is only the fourth writer in history to win the Pultizer twice, joining William Faulkner, John Updike, and Booth Tarkington.
The Women's Prize for Fiction shortlist has been announced. The nominees are: Dominicana by Angie Cruz, Girl, Woman, Other by Bernardine Evaristo, A Thousand Ships by Natalie Haynes, The Mirror and the Light by Hilary Mantel, Hamnet by Maggie O' Farrell, and Weather by Jenny Offill,
The short list of nominees for the Booker International prize for fiction has been announced. They are:
The Enlightenment of the Greengage Tree by Shokoofeh Azar, The Adventures of China Iron by Gabriela Cabezón Cámara, Tyll by Daniel Kehlmann, Hurricane Season by Fernanda Melchor, The Memory Police by Yoko Ogawa, and The Discomfort of Evening by Marieke Lucas Rijneveld.
The nominees for the Women's prize for fiction have been announced. They are:
Djinn Patrol on the Purple Line by Deepa Anappara, Fleishman Is in Trouble by Taffy Brodesser-Akner, Queenie by Candice Carty-Williams, Dominicana by Angie Cruz, Actress by Anne Enright, Girl, Woman, Other by Bernardine Evaristo, Nightingale Point by Luan Goldie, A Thousand Ships by Natalie Haynes, How We Disappeared by Jing-Jing Lee, The Most Fun We Ever Had by Claire Lombardo, The Mirror and the Light by Hilary Mantel, Girl by Edna O'Brien, Hamnet by Maggie O'Farrell, Weather by Jenny Offill, The Dutch House by Ann Patchett, and Red at the Bone by Jacqueline Woodson.
The nominees for the Pen/Hemingway Award for a debut novel have been announced. They are:
The Gone Dead by Chanelle Benz, Stay and Fight by Madeline ffitch, Reinhardt's Garden by Mark Haber, 99 Nights in Logar by Jamil Jan Kochai, Big Familia by Tomas Moniz, The Travelers by Regina Porter, The Affairs of the Falcóns by Melissa Rivero, A Prayer for Travelers by Ruchika Tomar, The Far Field by Madhuri Vijay, and On Earth We're Briefly Gorgeous by Ocean Vuong.
The National Book Award Committee has announced that the winner of this year's fiction award is Trust Exercise by Susan Choi, a story about teens attending an elite drama school. The book has been praised for its experimentatal writing.
The National Book Award Committee has announced the finalist for this year's fiction award. They are:
Trust Exercise by Susan Choi, Sabrina & Corina: Stories by Kali Fajardo-Anstine, Black Leopard, Red Wolf by Marlon James, The Other Americans by Laila Lalami, Disappearing Earth by Julia Phillips.
After many hours of debate, the Booker committee decided to defy the rules and call it a tie. The 50,000 pound prize will be split between Margaret Atwood for her novel The Testaments and Bernardine Evaristo for her novel Girl, Woman, Other.
Awards season coninues with the announcement of this year's Man-Booker fiction award short list. The nominees are:
Margaret Atwood, The Testaments (probably the favorite because of reputation if nothing else), Lucy Ellmann, Ducks, Newburyport , Bernardine Evaristo, Girl, Woman, Other , Chigozie Obioma, An Orchestra of Minorities (a remarkable novel, whether it wins or not), Salman Rushdie, Quichotte (always to be considered one of the favorites, depending on who the judges are), and Elif Shafak, 10 Minutes 38 Seconds in This Strange World (another remarkable novel that includes some second-person that brings the reader into the story).
After last year's suspension of the Nobel Prize for Literature, the Nobel committee decided to award two prizes this year. The 2018 award will be registered as going to Polish author Olga Tokarczuk (she also won the 2018 Man Booker International Prize). The 2019 award will go to Austrian author Peter Handke who is a controversial choice because of his support for past Serb strongman Slobodan Milosevic.
This year's finalists for the 2019 National Book Award - Fiction has been announced. The finalists are:
Trust Exercise by Susan Choi, Sabrina & Corina: Stories by Kali Fajardo-Anstine, Black Leopard, Red Wolf by Marlon James, The Other Americans by Laila Lalami, and Disappearing Earth by Julia Phillips.
This year's longlist for the 2019 National Book Award - Fiction has been announced, and this year it includes some debut novelists. They are:
Taffy Brodesser-Akner, "Fleishman Is in Trouble , Susan Choi, Trust Exercise , Kali Fajardo-Anstine, Sabrina & Corina: Stories , Marlon James, Black Leopard, Red Wolf , Laila Lalami, The Other Americans , Kimberly King Parsons, Black Light: Stories , Helen Phillips, The Need , Julia Phillips, Disappearing Earth , Ocean Vuong, On Earth We're Briefly Gorgeous , and Colson Whitehead, The Nickel Boys
. This year's longlist for the 2019 National Book Award in the category of Translated Literature has been announced. They are:
Naja Marie Aidt, When Death Takes Something from You Give It Back: Carl's Book - Translated by Denise Newman, Nona Fernández,Space Invaders - Translated by Natasha Wimmer , Vigdis Hjorth, Will and Testament - Translated by Charlotte Barslund , Death Is Hard Work - Translated by Leri Price , László Krasznahorkai, Baron Wenckheim's Homecoming - Translated by Ottilie Mulzet , Yoko Ogawa, The Memory Police - Translated by Stephen Snyder, Pajtim Statovci, Crossing - Translated by David Hackston , and Booker winner, Olga Tokarczuk, Drive Your Plow Over the Bones of the Dead - Translated by Antonia Lloyd-Jones .
This year's Booker prize for fiction shortlist has been announced, and as expected, it includes two former winners that must be considered favorites. The nominnes are:
The Testaments by Margaret Atwood (it's a sequel to her famous book, The Handmaiden's Tale, Ducks, Newburyport by Lucy Ellmann, Girl, Woman, Other by Bernardine Evaristo, An Orchestra of Minorities by Chigozie Obioma, Quichotte by Salman Rushdie (it refers back to Don Quixote) , and 10 Minutes 38 Seconds in This Strange World by Elif Shafak (he is one of Turkey's best-known living writers).
This year's Booker longlist includes two former winners plus an array of international fiction. The full list: The Testaments by Margaret Atwood, Night Boat to Tangier by Kevin Barry, My Sister, The Serial Killer by Oyinkan Braithwaite, Ducks, Newburyport by Lucy Ellmann, Girl, Woman, Other by Bernardine Evaristo, The Wall by John Lanchester, The Man Who Saw Everything by Deborah Levy , Lost Children Archive by Valeria Luiselli, An Orchestra of Minorities by Chigozie Obioma, Lanny by Max Porter, Quichotte by Salman Rushdie, 10 Minutes 38 Seconds in This Strange World by Elif Shafak, and Frankissstein by Jeanette Winterson
The winner of the Man Booker International Prize has been won by Celestial Bodies by Jokha Alharthi (Oman). Translated from Arabic by Marilyn Booth,
The shortlist of finalists for the Man Booker International prize has been announced. They are Celestial Bodies by Jokha Alharthi (Oman). Translated from Arabic by Marilyn Booth, The Years by Annie Ernaux (France). Translated by Alison Strayer, The Pine Islands by Marion Poschmann (Germany). Translated by Jen Calleja, Drive Your Plow Over the Bones of the Dead by Olga Tokarczuk (Poland). Translated by Antonia Lloyd-Jones, The Shape of the Ruins by Juan Gabriel Vásquez (Colombia). Translated from Spanish by Anne McLean, and The Remainder by Alia Trabucco Zerán (Chile and Italy). Translated from Spanish by Sophie Hughes.
The longlist of finalists for the Man Booker International prize has been announced. They are Celestial Bodies by Jokha Alharthi (Oman). Translated from Arabic by Marilyn Booth, The Years by Annie Ernaux (France). Translated by Alison Strayer, The Pine Islands by Marion Poschmann (Germany). Translated by Jen Calleja, Drive Your Plow Over the Bones of the Dead by Olga Tokarczuk (Poland). Translated by Antonia Lloyd-Jones, The Shape of the Ruins by Juan Gabriel Vásquez (Colombia). Translated from Spanish by Anne McLean, and The Remainder by Alia Trabucco Zerán (Chile and Italy). Translated from Spanish by Sophie Hughes.
The National Book Critics Circle has announded the finalists for this year's fiction award. They are Milkman by Anna Burns, Slave Old Man by Patrick Chamoiseau, Translated by Linda Coverdale, The Largesse of the Sea Maiden by Denis Johnson, The Mars Room by Rachel Kushner, and The House of Broken Angels by Luis Alberto Urrea. Kushner was also a finalist for this year's Booker, and Burns won it, so they might be considered to be favorites. However, The Largesse of the Sea Maiden was Denis Johnson's final book, so the judges might decide to give the award to him.
This year's National Book Award for fiction has been announced. The winner is The Friend by Sigrid Nunez. Isabel Allende received a lifetime achievement award for distinguished contribution to American letters.
In something of an upset, Milkman by Anna Burns has won this year's Man Booker Prize for Fiction. Instead of the usual spring launch date for novels, the experimental novel with no named characters came out late in the year, so few people have read it. Excerpts are generally not available on the internet. The other shortlisted nominees were Washington Black by Esi Edugyan, Everything Under by Daisy Johnson, The Mars Room by Rachel Kushner, The Overstory by Richard Powers, and The Long Take by Robin Robertson.
This year's National Book Award shortlist has been announced. The finalists are: A Lucky Man by Jamel Brinkley, Florida by Lauren Groff, Where the Dead Sit Talking by Brandon Hobson, The Great Believers by Rebecca Makkai, and The Friend by Sigrid Nunez.
This year's Booker longlist has been announced. The nominees are: Snap by Belinda Bauer, Milkman by Anna Burns, Sabrina by Nick Drnaso (a so-called graphic novel), Washington Black by Esi Edugyan, In Our Mad and Furious City by Guy Gunaratne, Everything Under by Daisy Johnson, The Mars Room by Rachel Kushner, The Water Cure by Sophie Mackintosh, Warlight by Michael Ondaatje, The Long Take by Robin Robertson, Normal People by Sally Rooney, From a Low and Quiet Sea by Donal Ryan, and The Overstory by Richard Powers.
This year's Man-Booker international award for fiction is Flights by Olga Tokarczuk (Poland), translated by Jennifer Croft. This book, by a writer well known in Poland if not elsewhere, explores the existential concepts of the mortal body and the meaning of home. The book maintains the continental tradition of the essay-like novel.
This year's Pulitzer Prize for fiction winner is Sean Greer for his novel, Less. The character-driven satirical novel follows a lovelorn writer as he searches for the meaning of life.
The Booker international short list has been announced. The nominees are: Vernon Subutex 1 by Virginie Despentes (France), translated by Frank Wynne , The White Book by Han Kang (South Korea), translated by Deborah Smith, The World Goes On by László Krasznahorkai (Hungary), translated by John Batki, Ottilie Mulzet and George Szirtes , Like a Fading Shadow by Antonio Muñoz Molina (Spain), translated by Camilo A Ramirez, Frankenstein in Baghdad by Ahmed Saadawi (Iraq), translated by Jonathan Wright, and Flights by Olga Tokarczuk (Poland), translated by Jennifer Croft.
The 2018 Booker short list has been announced. The nominees are: Vernon Subutex 1 by Virginie Despentes, The White Book by Han Kang, The World Goes On by László Krasznahorkai, Like a Fading Shadow by Antonio Muñoz Molina, Frankenstein in Baghdad by Ahmed Saadawi, and Flights by Olga Tokarczuk.
Improvement by Joan Silber has won both the PEN/Faulkner fiction award and the National Book Critics Circle fiction award. The first-person novel follows several different characters across time and around the world.
The Booker international long list has been announced. The nominees are: The 7th Function of Language by Laurent Binet (France), translated by Sam Taylor, The Impostor by Javier Cercas (Spain), translated by Frank Wynne, Vernon Subutex 1 by Virginie Despentes (France), translated by Frank Wynne , Go, Went, Gone by Jenny Erpenbeck (Germany), translated by Susan Bernofsky, The White Book by Han Kang (South Korea), translated by Deborah Smith, Die, My Love by Ariana Harwicz (Argentina), translated by Sarah Moses and Carolina Orloff, The World Goes On by László Krasznahorkai (Hungary), translated by John Batki, Ottilie Mulzet and George Szirtes , Like a Fading Shadow by Antonio Muñoz Molina (Spain), translated by Camilo A Ramirez, The Flying Mountain by Christoph Ransmayr (Austria), translated by Simon Pare , Frankenstein in Baghdad by Ahmed Saadawi (Iraq), translated by Jonathan Wright, and Flights by Olga Tokarczuk (Poland), translated by Jennifer Croft. The Stolen Bicycle by Wu Ming-Yi (Taiwan), translated by Darryl Sterk, The Dinner Guest by Gabriela Ybarra(Spain), translated by Natasha Wimmer.
The Women's Prize for Fiction has announced their 2018 long list (the prize was established in 1991 after the Booker Prize short list included no women). The list includes H(a)ppy by Nicola Barker, The Idiot by Elif Batuman, Three Things About Elsie by Joanna Cannon, Miss Burma by Charmaine Craig, Manhattan Beach by Jennifer Egan, The Mermaid and Mrs Hancock by Imogen Hermes Gowar, Sight by Jessie Greengrass, Eleanor Oliphant is Completely Fine by Gail Honeyman, When I Hit You: Or, A Portrait of the Writer as a Young Wife by Meena Kandasamy, Elmet by Fiona Mozley, The Ministry of Utmost Happiness by Arundhati Roy, See What I Have Done by Sarah Schmidt, A Boy in Winter by Rachel Seiffert, Home Fire by Kamila Shamsie, The Trick to Time by Kit de Waal, and Sing, Unburied, Sing by Jesmyn Ward.
This year's PEN awards ceremony is being shown on book TV this weekend. You can check out the list of winners in all their various categories at pen.org.
This year's National Book Award for fiction has gone to Jesmyn Ward for Sing Unburied, Sing. A repeat winner, Ward's novel is a surreal story about a struggling family in Mississippi.
The Man-Booker committee has announced that for the second year in a row, an American is the winner. It is Lincoln in the Bardo by George Saunders, a story that they say "is both rooted in, and plays with history."
With awards season now in full swing, the Nobel committee has named the winner of the 2017 Nobel prize in literature. This time it is not a singer-songwriter. It is Kazuo Ishiguro, author of The Buried Giant, The Remains of the Day, and Never Let Me Go.
The committee for the Andrew Carnegie Medal for Excellence in Fiction has announced their long list (it's a really long list - 25 writers). It includes some already famous writers like Paul Auster - 4 3 2 1 , John Boyne - The Heart's Invisible Furies, Jennifer Egan - Manhattan Beach, Louise Erdrich - Future Home of the Living God, Jeffrey Eugenides - Fresh Complaint, Han Kang - Human Acts, Alice McDermott - The Ninth Hour, Roy Arundhati - The Ministry of Utmost Happiness, Salman Rushdie - The Golden House, and George Saunders - Lincoln in the Bardo. But it also includes some up-and-comers like Omar El Akkad - American War, and Emily Fridlund - History of Wolves. It also includes Curtis Dawkins - The Graybar Hotel, a book of short stories about life in prison written by a man who should know (he's serving a life sentence for a 2004 murder).
Awards season continues with the announcement of the list of National Book Award's list of nominees for this year's fiction award. They are: Elliot Ackerman: Dark at the Crossing, Jennifer Egan: Manhattan Beach (the book doesn't exist yet; the manuscript was probably slipped to the committee over a thousand-dollar lunch somewhere in Manhattan), Daniel Alarcón: The King Is Always Above the People (another book that doesn't exist yet, but with an author so famous, why should that matter?), Lisa Ko: The Leavers, Min Jin Lee: Pachinko, Margaret Wilkerson Sexton: A Kind of Freedom, Jesmyn Ward: Sing, Unburied, Sing (our favorite for the award, which probably means it won't win), and Carol Zoref: Barren Island.
Also, author Annie Proulx has been named as the latest recipient of one of the highest honours in US fiction, the Medal for Distinguished Contribution to American Letters.
The Booker committee has narrowed down the list of writers eligible for this year's Mann Booker prize to the following six: 4321 by Paul Auster, History of Wolves by Emily Fridlund, Exit West by Mohsin Hamid, Elmet by Fiona Mozley, Lincoln in the Bardo by George Saunders, and Autumn by Ali Smith. That eliminates the following longlisted writers, some of them very well known: Days Without End by Sebastian Barry , Solar Bones by Mike McCormack, Reservoir 13 by Jon McGregor, Home Fire by Kamila Shamsie, Swing Time by Zadie Smith, and The Underground Railroad by Colson Whitehead. (NOTE: Most of the nominees' books came from the world's two largest publishers, continuing an ongoing trend.)
The Rathbones Folio committee has announced this year's prize winner. It is The Return by Hisham Matar (Pulitzer Prize winner in Biography).
This year's winner of the Pulitzer Prize in fiction was not unexpected. It is National Book Award Winner, The Underground Railroad by Colson Whitehead.
The winner of the 2017 Dayton Literary Peace Prize for fiction, which seeks to celebrate books that "promote peace, social justice, and global understanding," has been announced. It is The Veins of the Ocean by Patricia Engel. The runner-up was Homegoing by Yaa Gyasi.
The Goldsmiths Prize short list has been announced. The nominees are H(a)ppy by Nicola Barker, A Line Made by Walking by Sara Baume, Reservoir 13 by Jon McGregor, First Love by Gwendoline Riley, Phone by Will Self, and Playing Possum by Kevin Davey.
The winner of the Mann-Booker International prize for the year's best fiction in translation has been awarded to A Horse Walks into a Bar by David Grossman. The Israeli writer is a bestselling author of fiction, nonfiction, and children's books. His winning novel was translated into English by Jessica Cohen.
The Baileys Women's Prize for Fiction (judged exclusively by women) goes to The Power by Naomi Alderman. She beat out an impressive list of womens' novels including Stay With Me by Ayobami Adebayo, The Dark Circle by Linda Grant, The Sport of Kings by C. E. Morgan, First Love by Gwendoline Riley Do Not Say We Have Nothing by Madeleine Thien
The Man Booker International Prize for fiction committee has announced the six finalists for their award for the year's best fiction in translation. They are: Compass by Mathias Enard (France), The Unseen by Roy Jacobsen (Norway), A Horse Walks Into a Bar by David Grossman (Israel), Mirror, Shoulder, Signal by Dorthe Nors (Denmark), Judas by Amos Oz (Israel), and Fever Dream by Samanta Schweblin (Argentina).
The Rathbones Folio Prize has announced their shortlist: The Vanishing Man by Laura Cumming, The Return by Hisham Matar, This Census-Taker by China Miéville, The Sport of Kings by C. E. Morgan, The Argonauts by Maggie Nelson, Golden Hill by Francis Spufford, Do Not Say We Have Nothing by Madeleine Thien, and Burning Country; Syrians in Revolution & War by Robin Yassin-Kassab & Leila Al-Shami.
As expected,Louise Erdrich has won the 2016 National Book Critics Circle Award for fiction for her novel LaRose (she previously won the award for her debut novel, Love Medicine). Margaret Atwood, won the lifetime achievement award.
The Booker Award winner is The Sellout by Paul Beatty. It is the first time an American has won the award (Americans are now allowed into this formerly British-only "club").
This year's National Book Award for fiction was been announced last night at a gala affair (it was shown live on C-SPAN). The winner is (as we expected) The Underground Railroad by Colson Whitehead.
The Booker committee has now released this year's short list of authors who will vie for the Booker prize, and it comes down to two Americans, two Brits, and two Canadians. They are: The Sellout by Paul Beatty, Hot Milk by Deborah Levy, Eileen by Ottessa Moshfegh, All That Man Is by David Szalay, and Do Not Say We Have Nothing by Madeleine Thien.
After the Nobel Prize in Literature went to a surprising and controversial choice, poet/bard, Bob Dylan, we have all been waiting to see how the Booker people would respond. The Booker committee has now released this year's long list of authors who will vie for the Booker prize. They are: The Sellout by Paul Beatty, The Schooldays of Jesus by J.M. Coetzee, Serious Sweet by A.L. Kennedy, Hot Milk by Deborah Levy, His Bloody Project by Graeme Macrae Burnet, The North Water by Ian McGuire, Hystopia by David Means, The Many by Wyl Menmuir, Eileen by Ottessa Moshfegh, Work Like Any Other by Virginia Reeves, My Name Is Lucy Barton by Elizabeth Strout, All That Man Is by David Szalay, and Do Not Say We Have Nothing by Madeleine Thien,
This year's National Book Award short list has been announced. The nominees are The Throwback Special by Chris Bachelder, News of the World by Paulette Jiles, The Association of Small Bombs by Karan Mahajan, The Underground Railroad by Colson Whitehead and, Another Brooklyn by Jacqueline Woodson.
This year's National Book Critics Circle award for fiction goes to The Sellout by Paul Beatty. Described by many as an important and difficult novel, it provides an up to date, in-the-moment, intentionally casuistic, first-person analysis of this United States in a time of political and social chaos. The other nominees were Between the World and Me by Ta-Nehisi Coates (probably the favorite), Fates and Furies by Lauren Groff, The Story of My Teeth by Valeria Luiselli, The Tsar of Love and Techno by Anthony Marra (stories), and Eileen by Ottessa Moshfegh.
Unlike the other major awards, the Pulitzer committee doesn't announce the finalists for their fiction award until the day they announce the winner. But this years winner, The Sympathizer by Viet Thanh Nguyen, wasn't that big a surprise. First off, although it's about an old American war, the book did come out during America's continuing involvement in war (you do remember we are still in a war in Afghanistan, don't you?). Secondly, Nguyen's book is actually very well written, and he describes himself as a deconstructionist. Some might have thought it was time for a book of short stories to win, so some might have been rooting for Get in Trouble, Kelly Link's book of stories. Others might have seen some hope for Maud's Line by Margaret Verble, a novel set in Oklahoma in the early part of the twentieth century. But it was not to be. War books seem to be winning all the awards these days.
&nbspThe Pen Faulkner Award has announced the finalists for this year. They are: Delicious Foods by James Hannaham, Mr. and Mrs. Doctor by Julie Iromuanya (a debut novel), The Sympathizer by Viet Thanh Nguyen (another debut novel), Mendocino Fire by Elizabeth Tallent (a short story collection), and The Water Museum by Luis Alberto Urrea (another short story collection). In this era of never-ending American foreign wars, The Sympathizer, set at the end of the Vietnam War, is undoubtedly the favorite for the award. The novel portrays the US military's failure to learn any lessons from Vietnam as the ironic prelude to the other failed glorious wars of invasion that were sure to follow.
&nbspThis year's Booker Award did not go to the odds-on favorite, A Little Life by Hanya Yanagihara, but instead went to a somewhat more politically-correct Jamaican writer, Marlon James for his startlingly graphic novel, A Brief History of Seven Killings. The book, a "voice" novel of many voices, is set in the mad and heartless world of Kingston's slums. It is dramatic and engaging, but it is not an easy read.
&nbspYet again, the National Book Award went to a book of short stories, Fortune Smiles by Stanford professor Adam Johnson. He was one of the favorites for the award because of his 2013 win of the Pulitzer Prize for his postmodern novel, The Orphan Master's Son. It is estimated that more than 60,000 books of fiction are published every year in the US, but this year, only 419 were considered by the National Book Award committee. It would be quite a challenge for the committee to read and discus even a fraction of the many books published. As a result, they have become very restrictive about which publishers are allowed to submit, and therefore, all ten of this year's finalists were from major publishers.
&nbspThis year's Nobel Prize in Literature goes yet another politically-correct choice, Belarusian writer and longtime critic of the Soviets, Svetlana Alexievich. She is described as an investigative journalist and non-fiction prose writer. She is the first journalist to receive the Nobel Prize in Literature. (Remember when these "literary" prizes used to go to writers of fiction?)
&nbspThe nominees for this year's Booker Prize are, A Brief History of Seven Killings by Marlon James, Satin Island by Tom McCarthy, The Fishermen by Chigozie Obioma, The Year of the Runaways by Sunjeev Sahota, and under the new Booker rules, two Americans, A Spool of Blue Thread by Anne Tyler, and A Little Life by Hanya Yanagihara.
&nbspThe nominees for this year's National Book Award are, A Cure for Suicide by Jesse Ball, Refund: Stories by Karen E. Bender, Did You Ever Have a Family by Bill Clegg, The Turner House by Angela Flournoy, Fates and Furies by Lauren Groff, Fortune Smiles: Stories by Adam Johnson, Welcome to Braggsville by T. Geronimo Johnson, Honeydew by Edith Pearlman, A Little Life by Hanya Yanagihara, and Mislaid by Nell Zink.
&nbspNow that American writers are eligible to win the Booker Prize, you might think the winner would be one of the two American writers nominated. Wrong! The winner is an Australian. It is The Narrow Road to the Deep North by Richard Flanagan, a book that has been described by some as ambitious, and by others as maybe a bit overly ambitious. It wasn't the politically-correct favorite, but it is about war.
The lit world is still abuzz with news about the record-breaking sales of Harper Lee's "new" novel, Go Set a Watchman. As it turns out, it is not really a new novel, but is, in fact, Lee's first novel that was rejected by a publisher sixty years ago. However, in that era of civil-rights turmoil, the publisher did see an interesting story "within" the novel, the story of a innocent black man being unfairly tried in a small Alabama town (as seen by a young girl). The editor "helped" Lee turn that story into the book, To Kill A Mockingbird. Unfortunately, somebody held onto that old manuscript and now they've published it, unedited. The reviews are, predictably, pretty negative. One called it "amateurish and cloying as a bad sitcom." Other reviews: "almost unbearably clunky," "clumsy," "uneven pacing," "meandering," "as if a lesser author commandeered these beloved characters and put them where they don't belong." Can you imagine anything more horrible for an author than to have somebody publish your first beginner efforts, unedited? On the other hand, a lot of people will make a lot of money off this old unedited manuscript, and maybe these days, that's all that is important in the publishing business.
Here is this year's short list for the Booker literary prize. To Rise Again At a Decent Hour by Joshua Ferris, The Narrow Road to the Deep North by Richard Flanagan, We Are All Completely Beside Ourselves by Karen Joy Fowler, J by Howard Jacobson, The Lives of Others by Neel Mukherjee, How to Be Both by Ali Smith.
As we predicted, the Pulitzer prize in fiction once again went to the politically correct choice, All the Light We Cannot See by Anthony Doerr
This year's National Book Critics Circle award for fiction goes to Lila by Marilynne Robinson. Although some have accused her of writing the same book over and over again (this is her third Gilead novel), the book - which is said to remind America of its forgotten Midwestern moral heritage - was the most politically correct choice. The other finalists for the award were An Unnecessary Woman by Rabih Alameddine, A Brief History of Seven Killings by Marlon James, Euphoria by Lily King, and On Such a Full Sea by Chang-Rae Lee.
This years nominees for Pulitzer prize in fiction are All the Light We Cannot See by Anthony Doerr (lately, with our nation constantly at war, war novels like this have been the politically-correct winners), Let Me Be Frank with You by Richard Ford, The Moor's Account by Laila Lalami, and Lovely, Dark, Deep by Joyce Carol Oates.
There is a new James Patterson Alex Cross book out, Hope to Die, and there is rumor going around that he actually wrote this one. We assume the publisher "took a chance" and had the word "Bestseller" imprinted on the front cover even before it was released.
The National Book Award people have announced the winner of their 2014 fiction award. It is (ta da) Redeployment by Phil Klay. This memoir-like book of war stories was the most politically-correct choice because, unlike the stories of Ernest Hemingway (A Farewell to Arms) and Stephen Crane (The Red Badge of Courage), these stories were written by a soldier who had actually been in combat. The other finalists for the award were An Unnecessary Woman by Rabih Alameddine (A protagonist who lives mostly in what she reads and in memory. Highly literary, but it was a long shot for the award.); All the Light We Cannot See by Anthony Doerr. (One of two war novels up for the award this year, and war novels often win. The story jumps back and forth in time making it interesting, but not an easy read.); Station Eleven by Emily St. John Mandel (Post-apocalyptic stories are interesting, and they often get nominated for these awards. But so far, they haven't won.); and Lila by Marilynne Robinson (another Gilead book, a follow-on to her Pulitzer-winning novel, but apparently, the Nat Book committee didn't want to follow in the footsteps of the Pulitzer people).
This year's Man Booker prize for fiction short list has been announced, and for the first time, Americans are eligible for the award: To Rise Again at a Decent Hour by Joshua Ferris, a pretty good attempt at making boring subjects somewhat interesting; The Narrow Road to the Deep North by Richard Flanagan, which is such a gripping story about a group of Australian POWs during World War II that a male writer might once again actually have a chance at winning this prize; We Are All Completely Beside Ourselves by Karen Joy Fowler, yet another family story by an accomplished author (but this one has some interesting twists); J by Howard Jacobson who gets serious this time with a spookily-realistic dystopian novel; The Lives of Others by Neel Mukherjee, a novel about a rich family in India (and as we know, novels about exotic foreign places have done well in Man Booker history); and How to be Both by Ali Smith, which explores our artificial perceptions of time.
This year's Noble prize for literature has gone to Patrick Modiano. I'm sure many of you will ask who is Patrick Modiano? He is a French writer and is somewhat of a surprise Nobel winner because he is not all that well known outside of France. (Although people think of Ireland as being the home of famous writers, there have been only four Irish Nobel lit winners - James Joyce never won it - while French writers have received fifteen lit Nobels.) Modiano writes lots of different kinds of books, including novels about the German occupation of France.
The National Book Award people have announced their expanded long list for their 2014 fiction award: An Unnecessary Woman by Rabih Alameddine; The UnAmericans by Molly Antopol; Wolf in White Van by John Darnielle; All the Light We Cannot See by Anthony Doerr; Redeployment by Phil Klay; Station Eleven by Emily St. John Mandel; Thunderstruck & Other Stories by Elizabeth McCracken; Orfeo by Richard Powers; Lila by Marilynne Robinson; and Some Luck by Jane Smiley;
The 2014 Man Booker short list has been announced, and for the first time, Americans are eligible for the award: To Rise Again at a Decent Hour by Joshua Ferris, a pretty good attempt at making boring subjects somewhat interesting; The Narrow Road to the Deep North by Richard Flanagan, which is such a gripping story about a group of Australian POWs during World War II that a male writer might once again actually have a chance at winning this prize; We Are All Completely Beside Ourselves by Karen Joy Fowler, yet another family story by an accomplished author (but this one has some interesting twists); J by Howard Jacobson who gets serious this time with a spookily-realistic dystopian novel; The Lives of Others by Neel Mukherjee, a novel about a rich family in India (and as we know, novels about exotic foreign places have done well in Man Booker history); and How to be Both by Ali Smith, which explores our artificial perceptions of time.
Earning season continues with the announcement of the Edgar Award winner, Ordinary Grace by William Kent Krueger.
The National Book Critics Circle, perhaps sensitive to the controversy surrounding the awarding of the Pulitzer to The Goldfinch, has gone in a more politically correct direction and given their award for fiction to Chimamanda Ngozi Adichie for her novel, Americanah. The finalists were Americanah by Chimamanda Ngozi Adichie, Someone by Alice McDermott, The Infatuations by Javier Marias (although the critics circle people don't normally go for inventive style, you never know), A Tale for the Time Being by Ruth Ozeki, and The Goldfinch by Donna Tartt.
The finalists for the L.A. Times Book Prize finalists have been announced. They are The Woman Upstairs by Claire Messud, A Tale for the Time Being by Ruth Ozeki, Percival Everett by Virgil Russell by Percival Everett (get it?), Spectacle: Stories by Susan Steinberg, and The Maid's Version by Daniel Woodrell.So who will win? Percival Everett's new novel is fantastic, but postmodern novels never win. Daniel Woodrell's novel is also very good (as usual), but can a white male win these days? More likely, it will be Claire Messud, a creative writing professor whose earlier novel was named one of the New York Times 10 Best Books of the Year.
The 2014 Edgar award nominees for best mystery novel have been announced. They are Sandrine's Case by Thomas H. Cook, The Humans by Matt Haig, Ordinary Grace by William Kent Krueger, How the Light Gets In by Louise Penny, Standing in Another Man's Grave by Ian Rankin, and Until She Comes Home by Lori Roy. Who will win? Well, Krueger is the most prolific of the group (and the best selling). On the other hand, Cook is a former winner. Haig's book is a cross-genre sci fi story (do they ever win?). Louise Penny's book is the ninth in her Chief Inspector Gamache series, and it is a best seller. In addition, she is a female writer which is usually an advantage in this era of political correctness (even though the mystery genre is one in which there are almost as many male readers as female readers). Lori Roy stands out as a relatively unknown female writer in this list of mostly male writers who have created best-selling books with male protagonists. Need we say out loud that she therefore has a good chance at winning this award?
The 2013 National Book Award for fiction was announced (with great fanfare on live TV). The following day, the New York Times headline said The Good Lord Bird by James McBride was a surprise winner. Really? It seems to us that the committee merely continue its tradition of making the politically-correct choice. By the way, the committee made a point of saying that this year they had looked a large number of books, including books from small publishers and even from self-publishers. However, we couldn't help but notice that the five finalists were published by Penguin, Penguin Group, Scribner, Knopf, and Random House,
Literary awards season continues with the announcement of the Booker winner. It is Eleanor Catton for The Luminaries, making her the youngest winner ever and at 848 pages, it is the longest winner ever (described as "a publisher's nighmware"). It's interesting to look at the Booker award 2013 short list. It includes the shortest novel ever nominated and a debut novel (they usually do include one debut novel, but it never wins). The six books that were considered for the 2013 Man-Booker prize were We Need New Names by NoViolet Bulawayo (the debut novel), The Testament of Mary by Colm Toibin (the short novel), Harvest by Jim Crace, The Luminaries by Eleanor Catton, A Tale for the Time Being by Ruth Ozeki, and The Lowland by Jhumpa Lahiri. Lahiri novel was the favorite because he's won every other prize, so why not the Booker too? In case you're interested, here are the nominees from the long list that didn't make the cut: Debut novelist Donal Ryan (The Spinning Heart ), Eve Harris (The Marrying of Chani Kaufman ), Tash Aw (Five Star Billionaire ), Colum McCann (TransAtlantic ), Richard House (The Kills ), and Charlotte Mendelson (Almost English ). Three of the nominated books are yet to be released, The Luminaries by Eleanor Catton, Unexploded by Alison MacLeod, and The Lowland by Jhumpa Lahiri. (How do unpublished books get included? Does the publisher slip the manuscript to the committee over lunch?)

More Book News
The National Book Award has doubled the number of finalists (from 5 to 10). They are: Pacific by Tom Drury, The End of the Point by Elizabeth Graver, The Flamethrowers by Rachel Kushner, The Lowland by Jhumpa Lahiri, A Constellation of Vital Phenomena by Anthony Marra, The Good Lord Bird by James McBride, Someone by Alice McDermott, Bleeding Edge by Thomas Pynchon, Tenth of December by George Saunders, and Fools by Joan Silber. Hard to pick a favorite this year. Tom Drury's novel is a sort of sequel to a novel he wrote twenty years ago so he might be considered a sentimental favorite. Elizabeth Graver's book is the history of a family, and family dramas written by a woman usually do well in this competition. Rachel Kushner is a former finalist, and they often come back to take the big prize. Jhumpa Lahiri has the advantage of being female, and she has been winning a lot of literary prizes. In addition, her story is foreign (and therefore, exotic). However, the Lowland is shortlisted for the Man Booker Prize, and that may be a disadvantage if the committee doesn't want to "compete" with the Booker. Anthony Marra's book is a debut novel, and although the committee often includes at least one debut novel, they rarely win. James McBride is considered an underdog for the award by most commentators. We disagree. He is African-American, and he is writing about a runaway slave in the Civil War era. That much political correctness gives him a good shot at winning it all. That said, Alice McDermott, a former winner and a Pulitzer Prize finalist cannot be counted out. Next we come to Thomas Pynchon. He's such a great writer it's hard to believe he even made the list. Besides, he doesn't like awards. His nomination was a gesture. He won't win. George Saunders, a professor of English at Syracuse University, is a heck of a writer, but he doesn't have much political correctness. We consider him a long shot. Joan Silber's short stories are great, but maybe the committee is not quite ready to give the award to another writer of short stories. Expanding the finalist list to ten has to be a good thing because it will expose readers to the works of more great writers (and help more writers sell their books). Maybe they should double it again to 20. Or 40. That might even get some self-published novelists noticed. Oops, never mind; they don't allow self-published books. In fact, none of the major awards allow self-published books. The Edgar Award, for example, has made up a harsh-sounding list of eleven rules just to make sure not even books published by very small publishers get to be considered. This year, the National Book Award fiction judges will include not only include writers, but also a literary critic and a bookseller. The 2013 National Book Award fiction judges are Charles Baxter, novelist, Gish Jen, novelist, Charles McGrath, critic, Rick Simonson, bookseller, and Rene Steinke, novelist.
The folks in Sweden announced that the 2013 Nobel award for literature would go to Alice Munro, the 82-year-old Canadian writer. The fact that she only writes short stories added to the fact that she is not an obscure writer of postmodern novels from a country that oppresses writers made her a long shot for the award.
The 2013 Pulitzer Prize for fiction goes to Adam Johnson for his novel about an adventure in North Korea, The Orphan Master's Son (even though the prize is supposed to "deal with American life"). The finalists were Nathan Englander for What We Talk About When We Talk About Anne Frank, and Eowyn Ivey for The Snow Child, an unlikely story about an elderly couple who adopt a feral girl.
Heard in the lit underworld: there will be a Nobel Prize for literature this year. The word is that they have already picked five final candidates. There is even talk that it might even be a citizen of the United States for the first time in ten years. If so, who might that be? Philip Roth? Don DeLillo? How about Dylan? Yeah! Let's all vote for my old Greenwich Village pal Bobby Zimmerman. That would be the most interesting choice. Well, don't hold your breath waiting to find out. The Nobel committee doesn't even announce when they will announce. Supposedly it will be sometime this fall. Maybe.
The finalists for the 33rd annual L.A. Times Book Prize for fiction were Jami Attenberg for her novel Middlesteins, a family drama that made the cover of The New York Times Book Review, Popular writer, Michael Chabon, for Telegraph Avenue (the one in Berkeley), Ben Fountain for Billy Lynn's Long Halftime Walk, a story of the war in Iraq, Lauren Groff for Arcadia which is set in the post-hippie days of the early 70s, and Lydia Millet for Magnificence, a story of wandering and thinking in modern-day LA. In addition, Margaret Atwood will receive the Times' Innovator's Award for "her efforts to push narrative form" (she is embracing new electronic forms of storytelling).
Although the Man Booker Award is not on the radar screen of many Americans, worldwide it is a very big deal. Last year, there was a first: the award went former Booker winner Hilary Mantel for Bring up the Bodies, a sequel to her prior winner, Wolf Hall. Over here on this side of the pond, we have the National Book Award, and last year a few of the nominees were better known than recently. Perhaps stung by criticism that the Nat Book Awards were becoming overly politically correct, the list of nominees included a few very accomplished, if not famous, writers. (As we have learned, just because an author is famous, it doesn't mean they are also accomplished - e.g. famous writers like James Patterson and Nora Roberts have never been nominated.) The nominees were a mixed bag of well-known and not so well known. Postmodernist Dave Eggers was nominated for his novel A Hologram for the King. Louise Erdrich, who was nominated for a Pulitzer Prize in fiction a few years back, was nominated for her new novel The round House. Being female and a member of the Turtle Mountain Band of Chippewa Indians, this long-time writer of Native American stories was the pick for those who were betting on continuing the trend toward political correctness. Also vying for the political correctness honor were two books about the Iraq war. First was The Yellow Birds, a debut novel by Iraq War vet Kevin Powers. A second nominated Iraq War novel was Billy Lynn's Long Halftime Walk by Ben Fountain. Boy wonder (relatively speaking), Junot Diaz was nominated for his book of short stories, This is How You Lose Her. Many thought he would add this year's Nat Book Award to his MacArthur Award and his Pulitzer Prize. But it was not to be. The cynics that predicted political correctness won out in the end when the award went to (ta da) The round House by Louise Erdrich. Congrats to Ms. Erdrich.
Congrats also to Natasha Trethewey who has been appointed as the 19th U.S. Poet Laureate. She won the 2007 Pulitzer Prize in Poetry for her poetry collection, Native Guard, poems that relate the stories of the Louisiana Native Guards, an all-black regiment that was called into service during the Civil War.
In cse you missed it, the 2011 National Book Award fiction winner went to Salvage the Bones by Jesmyn Ward Some saw her semi-memoir as a long shot because it was a personal story rather than "great literature." But the more cynical said it had a good chance because it was quite politically correct, a personal story written by a young African-American woman about a poor African-American family that suffers in the aftermath of politically-significant hurricane Katrina. Others sarcastically said it should have been in the young adult category, not in the general fiction category. Nevertheless, it was the 2011 winner. Some thought her selection indicated the committee was moving away from the big name writers, but this result only partly confirmed that trend. Of the 2011 Nat Book Award finalists, Binocular Vision by Edith Pearlman was probably the favorite. It is a book of short stories, some old and some new written by an established writer. (The book was published by Lookout Books, an imprint of the Department of Creative Writing at the University of North Carolina Wilmington.) Others thought The Tiger's Wife by Tea Obreht would win simply because it was the best written book in the group. It is a story woven around a young girl's remembrances of her grandfather's fable-like stories. Add to that the fact that the young Yugoslavia-born American author was named by The New Yorker as one of the twenty best American fiction writers under forty, and she was included in the National Book Foundation's list of 5 Under 35 and you can see why it might be among the favorites. The other 2011 finalists were as follows. The Sojourn by Andrew Krivak, a story of a Austrian boy who ends up a soldier in World War I. The Buddha in the Attic by Julie Otsuka, a story about Japanese mail-order brides in 1920s California. The story is told using a very interesting plural (we) point of view.
And what about the Pulitzer? The winner was A Visit From the Goon Squad by Jennifer Egan. It is described by the Pulitzer people (rather vaguely) as "An inventive investigation of growing up and growing old in the digital age." It is actually a very interesting study of compulsion and rationalization. Of the three nominees, it was far and away the favorite for the award. 2010, on the other hand, was the year of the dark horse in fiction awards. First, Howard Jacobson was the surprise winner of the Man Booker prize for his eleventh novel, The Finkler Question. It's pretty rare for a comedy novel to win the Booker, but it is very well written. Most observers (including us) thought Tom McCarthy would walk away with the award for his novel C. Other nominations like Room by Emma Donoghue were supposed to have a better chance than Jacobson, along with Parrot and Olivier in America by Peter Carey, In a Strange Room by Damon Galgut: and The Long Song by Andrea Levy. Next, it was long-shot Jaimy Gordon winning the 2010 National Book Award for her sixth novel Lord of Misrule which was published by McPherson, a small indie publisher out of Kingston, N.Y. Considered an unlikely finalist, let alone a possible winner of the award, the book is about horse racing--more specifically about the kind of people who race wornout horses in rigged races at obscure race tracks. She says she started it more than ten years ago, and despite pressure from her publisher didn't want to finish it because she didn't want to write yet another novel staring a wild and reckless young woman. However, in the end, she couldn't stop herself from doing exactly that--and the result is pretty good. All of the other finalists were better known and judged to have a better chance to win the award. They were: Great House by Nicole Krauss from Norton, Parrot and Olivier in America by Peter Carey from Knopf, So Much for That by Lionel Shriver from Harper, and I Hotel by Karen Tei Yamashita from Coffee House Press.
By the way, Amazon.com has posted their opinion about what novels are hot. (You can Click Here to see what they think we all should be reading) The list includes Dead in the Family by Charlaine Harris, Storm Prey by John Sandford, and the latest novel by the "discovered" Scandinavian phenomenon, Steig Larsson: The Girl Who Kicked the Hornet's Nest.
Have you heard of the so-called Arabic Booker Prize? It's real title is THE INTERNATIONAL PRIZE FOR ARABIC FICTION and they recently announced their short list for the prize. The five nominees are: Muhammad Al-Mansi Qindeel (Egyptian) for A Cloudy Day on the West Side, Mansoura Ez Eldin (Egyptian) for Beyond Paradise, Rabee Jabir (Lebanese) for America, Abdo Khal (Saudi Arabian), Raba'i Madhoun (Palestinian) for The Lady from Tel Aviv, and Naji, Jamal Naji (Jordanian) for When the Wolves Grow Old. A lot of good reading from a little-known group or writers. There has been a lot more interest in writing from that part of the world ever since Naguib Mahfouz won the Nobel prize for literature.
The news that Paul Harding won the 2010 Pulitzer Fiction Prize for his debut novel Tinkers was more significance than it might seem. Turns out the book was published by one of small Indie Presses that are having such a hard go of it these days. And the publisher is a newcomer at that. The book was published by Bellevue Literary Press which is housed at and sponsored by the Bellevue Hospital Center in New York. Only in business 2005, they are one of the new specialized publishers (they are looking for fiction and nonfiction that focuses on medicine). Another Pulitzer finalist, Arizona author Lydia Millet's collection of stories Love in Infant Monkeys was also published by a small Indie press, Soft Skull Press. It shows things are changing out there in publishing land. But will it be for the better? Stay Tuned.


---
The FictionWeek Literary Review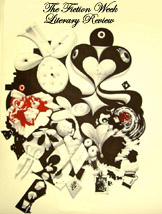 The FictionWeek Literary Review publishes innovative fiction and poetry, plus book reviews and essays about the writing craft. Submissions are now being accepted for the Spring 2016 issue.




FictionWeek Book Reviews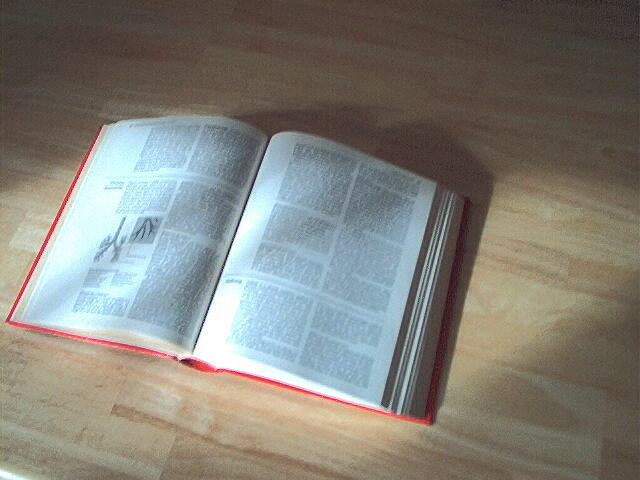 Each week, Fiction Week focuses on fiction that we believe has exceptional merit. We scour both internet and print book reviews looking for insightful analyses of current books. We also take suggestions for which books to review. CLICK HERE to suggest a book.


Writer's Block? - Try Walking the Character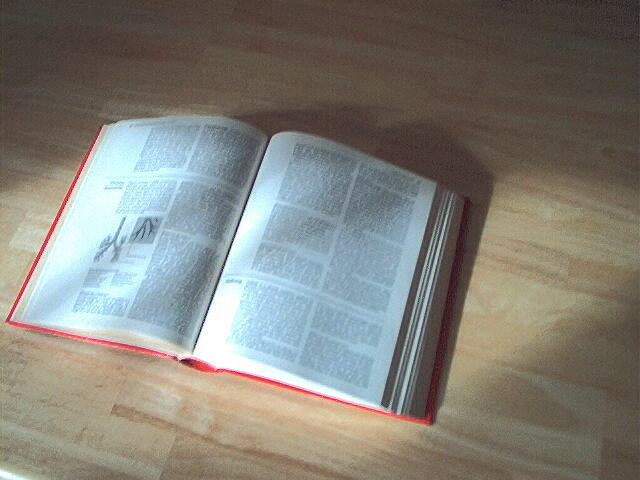 What do you do when you can think of anything to write? Is there a solution to writer's block? These authors say yes: create a character and walk that character into a story-building situation. It works!
A Fiction Week Exclusive


Where is E-Publishing Going?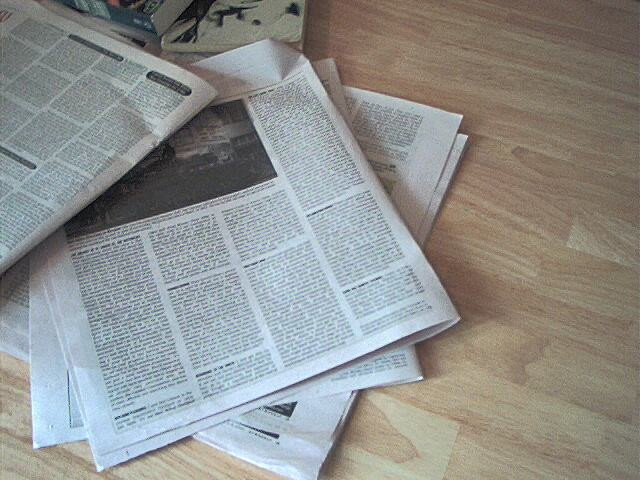 Where is e-publishing going and what does it mean for writers? This news report describes the current status of e-publishing and discusses techniques for producing e-books and opportunities for writers.
A Fiction Week Exclusive


Fiction at the University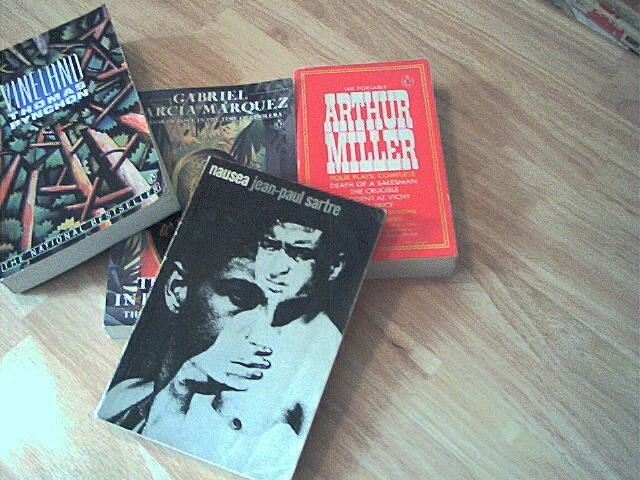 What is the current condition of our nation's fiction writing programs at colleges and universities? Believe it or not, it is as healthy as ever. This article discusses America's creative writing MFA and PhD programs, including low-res MFA programs. (Updated for fall 2011.)
A Fiction Week Exclusive


How to Organize Your Own Writing Group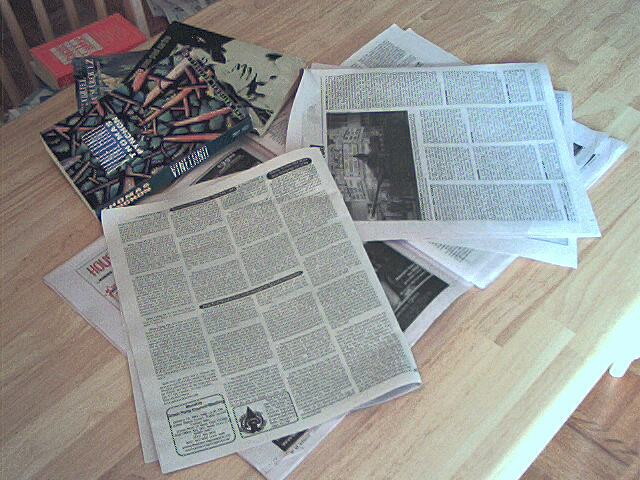 This author describes a few of the many methods of organizing writing groups and/or book discussion groups. He describes not only how to begin a writing group but also how to keep it going.
A Fiction Week Exclusive


---
Copyright (c) 1995-2020 All rights reserved.